The foundation of a unique all-terrain vehicle manufacturing company begins with an interesting story that took place back in 1997.
1997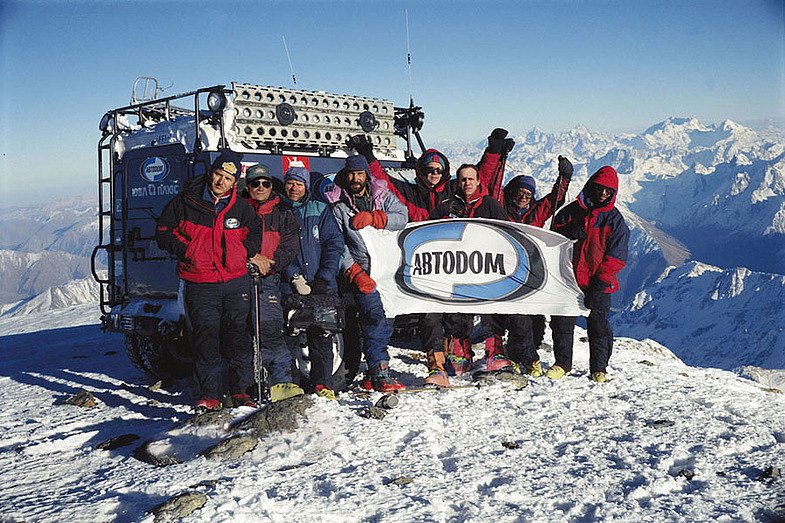 On September 13, 1997, an outstanding event took place: the AUTODOM company and the Land Rover Defender-90 serial car, as well as eight crew members climbed the highest peak in Europe - ELBRUS and conquered a height of 5621 m. However, during the descent the safety rope broke off and an empty car fell down over a cliff ... This story is still passed on by word of mouth by tourists who came to visit Mount Elbrus.
From this accident begins the history of the company, but also there will be a temporary break of 8 years, until the moment when several founders met and decided to create a completely new modern all-terrain vehicle.